I hoped to join Ashley and Branson's "Tutorial Tuesday" challenge last week, but I wasn't the handyman type that time so I wasn't able to join the Lightbox Tutorial. This week, since they featured a tutorial that can be done in Photoshop, I decided to join - it would great to use my PS-CS5 since I don't really get to use it as I am very much into GIMP.
This is my SOOC image - taken just this morning during my morning walk.
Following the steps to the tutorial gave me this result.
This image I'll link up to Kim's "Texture Tuesday," using two layers of the Simplicity texture - one set to normal at 50%, the other set to multiply at 60%. I also used the Ancient Warmth action, before adding my watermark.
Side by side images:
SOOC | Watercolor Edit | With Texture
I didn't have much choices of images to use for this post - colors of the images were washed out because the sun was shining so bright. If I get to see some colorful subjects (like the one used at the original tutorial), I will sure try this again.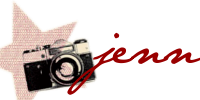 ps - Big thanks to Emily of Scattered Horizons Photoblog for choosing my image from last week as one of the top 3 images for "Tones on Tuesday."