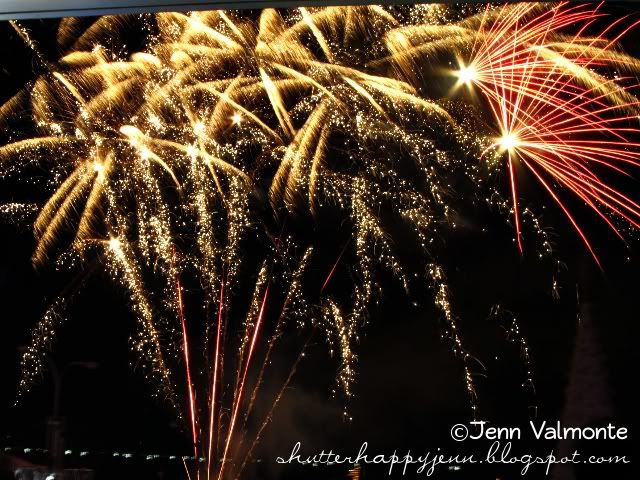 Next to rainbows, I find fireworks as something super magical. This image above was taken December 2011 - a short fireworks display (happening every weekends) at the SM Mall of Asia. Though short, I loved the display!
Ever since the first Pyromusical Competition at SM Mall of Asia, I have hoped to go and watch it, and this year will be the year that I will finally see the sky light up with awesome display. The 3rd Philippine International Pyromusical Competition will run for 6 Saturdays starting tomorrow, 11 February 2012.
Participated by 12 countries including the host country - the Philippines, this will be a very bright show you surely don't want to miss.
Schedule of Competition:
11 February 2012 - South Korea vs. Malta
18 February 2012 - United Kingdom vs. Spain
25 February 2012 - Finland vs. Portugal
03 March 2012 - China vs. the Netherlands
10 March 2012 - Australia vs. Canada
17 March 2012 - Italy vs. the Philippines
Everybody's invited to watch the show, but of course there will be tickets -
Silver - p100
Gold - p300
VIP - p500
VIP with Dinner - p1500
Tickets can be purchased at any TicketNet, TicketWorld, or SM Tickets outlets. For more information, please check the official Pyromusical Website or their Facebook Page.
Time to get the camera and tripod ready! See you at the Pyromusical Competition!