I got to meet a friend from the forum who works as a Forrester. He and I talk about many scenic places here in the Philippines (as he gets to go on different locations because of his job) and we've planned to check out some spots, too. Many years of friendship built within the chats and the forum (as well as a little of Facebook), we've finally set the date to meet and explore, and he asked me to tag along friends. My friend Nathalie is not only a blogger, but also a photo enthusiast, so she was my first choice to tag. One morning in January last year, all of us went to Wawa Dam.
I have seen different pictures from this place, but I was surprised to know going there wasn't really that difficult. Although we used Forrester Jeff's vehicle to get there, there were actually public modes of transportation going to the dam. We met up with some DENR (Department of Environment and Natural Resources) official to give us a little information about the area and their plans promoting it as a tourist destination, and after that we trekked to the dam.
Along the way, there were people - mostly kids - who were enjoying the cool waters. Some of these kids were living near the area, but there were also a few who went there for some family bonding moments, as there were areas where families and friends could stay at and have a picnic and dip in the water as well.
Before we went to check the dam, they gave us the privilege of checking out Pamitinan Cave, which was closed at that moment because DENR is protecting it against people who would ruin the cave by putting some graffiti. They told us stalactites and stalagmites take a long natural process to form and letting these heartless tourists ruin it would be a heart-breaker. Getting there, we needed to take the bamboo raft crossing the water, before hiking up to the cave. It was really a great adventure, and more pictures will be shared in the coming days.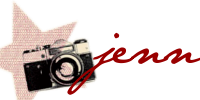 Weekend in Black and White | The Human Condition