As I have shared a while back, my old cell phone - the Sony Ericsson K800i (which I named Cysho, taken from "Cyber Shot," the line of cell phone's model) died last week of February. Prior to its death, I have hoped of buying a Smart Phone because I felt so disconnected whenever I leave home. I know I shouldn't be online wherever I will go, but as a blogger who attends events every now and then, staying connected is very helpful to share certain things from the event on real time. My old phone lasted more than 5 years and I found it pretty durable - have dropped it way too many times, so I dreamed of owning a Sony Xperia, most specifically the Arc S because it's waterproof, but it was just too expensive. When my phone died, I had a few days to decide which phone to buy.
During the Baguio trip with fellow blogger friends Jen and Iris, I got to see them use their own smart phones - both carrying the My|Phone brand. I wasn't able to ask them their opinions about their phones, but I liked the images they shared on their Instagram pages. I don't know why... but one thing I considered about what smart phone to buy was its camera. I wanted to buy the same phone as theirs, but the stores at the mall near our place don't have stocks for that specific model.
I was exchanging text messages with my cousin Jayson (who's such a gadget guy) asking for his opinions as well as asking him to check online reviews of whatever smart phone model I think looks good, and in the end, he suggested I get this:
Cherry Mobile Flare. Weeks ago, one of my Facebook friends posted her picture of this same phone and when I asked if it was a good buy, she said it is, considering its price. Standard retail price for this phone is 4000 pesos (approximately 100usd), but I bought mine at 4500 pesos...but that's because it comes with a spare battery. Battery life is this phone's main problem, so I thought it was a good thing to have a spare one on stand by.
I named the phone FiFi - taken from Flare and WiFi. True, its battery doesn't last 24 hours when you're using it, but because I still haven't bought a memory card (therefore I haven't downloaded a whole lot of apps yet), battery life goes about nearly two days for me.
Camera? I can say I am satisfied, too:
All
SOOC
images - I want to show its real photo quality.
I still haven't tested its ability to take images under low light environments, but it does an awesome macro! Unlike my old phone which I have to turn the macro function on, the camera of this phone requires a tap on the screen to focus on what I want to highlight. For example, when I took the sunset picture, if I tapped on the pool area, it will wash out the sun and give more light on the pool area, but because I tapped on the sun, I came out with this image. Back to the macro function... crazy focus it created on the second image - it was able to highlight the mold (was it? I don't know... I just saw it in the garden growing on the iron rods) and blurring the rest! Ahhh... I love this phone! :)
It was just recently that I discovered it has a panorama function, too, but I still haven't used it. Although, comparing it with my old phone, it doesn't have the White Balance function and it cannot create straight up Black and White and Sepia images (but you can edit your picture and turn them into sepia or black & white), but it does have a night and action modes.
Challenges I have with using the phone as my camera...it was a little sensitive with movements, and I admit the first few images I took were all blurred! Well, it's still new and I am still learning the ropes of using a touch screen phone; in I will get better in taking pictures using this phone.
Hopefully by next month I will be having my own Instagram page, too! :)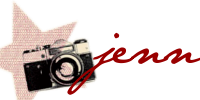 PS - I bought the phone using my own money. :)